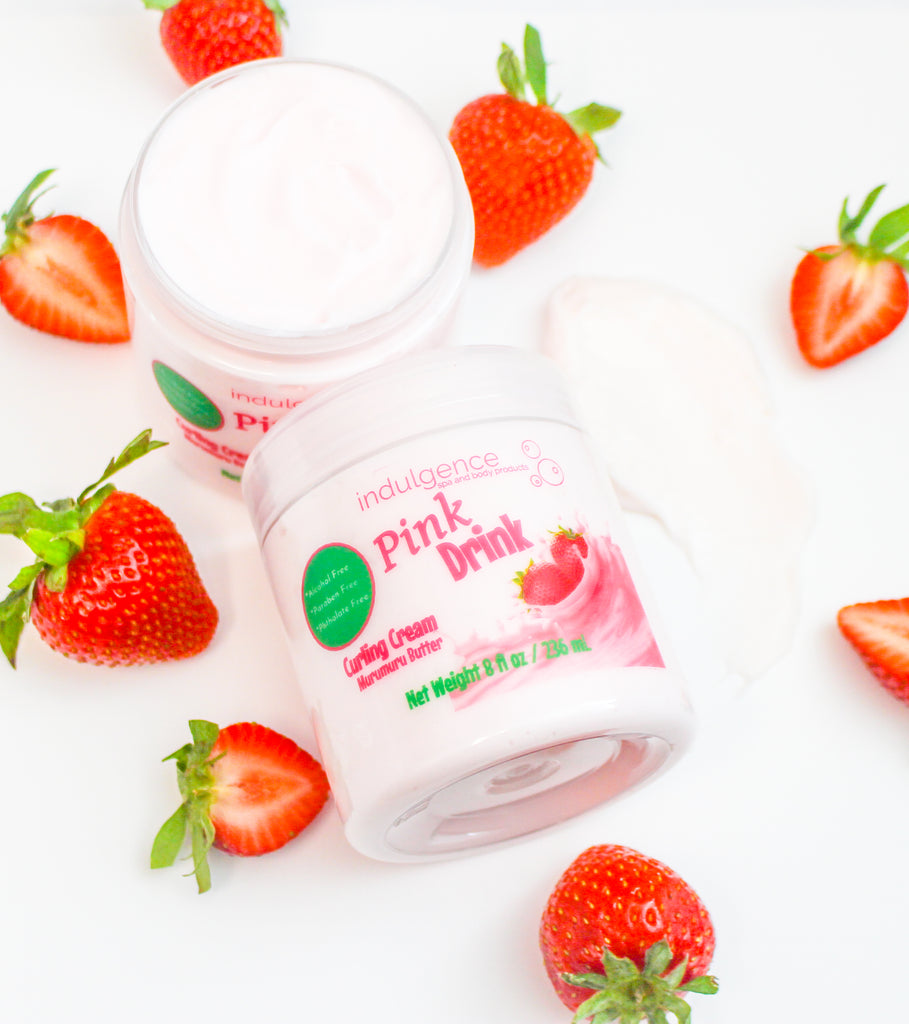 Our Pink Drink Curling Cream defines curls and twists! Use after shampooing and conditioning with our Pink Drink Collection. Non-drying...no white build-up.
The superstars of this blend are Murumuru Butter and Aloe Vera Juice. Here's a little about the benefits of these ingredients:

Murumuru Butter - Moisturizes, doesn't clog pores, penetrates hair cuticle and fortifies hair strands, rich with vitamin A & C which helps restore and maintain elasticity. 

Aloe Vera Juice - Helps combat dandruff, nourishes the scalp, moisturizes, repairs hair follicles and balances the pH balance of the scalp and decreases frizz.

Ingredients: Water, Cetearyl Alcohol, Ceteareth 20, Shea Butter, Mango Butter, Murumuru Butter, Sunflower Oil, Apricot  Kernel Oil, Argan Oil, Jojoba Oil, Vitamin E, Vegetable Glycerin, Phenoxyethanol and Caprylyl Glycol, Sorbic Acid, Fragrance, Titanium Dioxide, Iron Oxide, Mica

Paraben Free

Phthalate Free

Cruelty Free

Vegan Friendly


8 fl oz
Don't Think About It, Just Buy It
This is one of the best thinks that keeps your hair moisturized and helps your curls pop. The smell is heavenSCENT.